Once you have completed your Education Program and/or a course, you will be able to view the associated certificate(s) by using either of the following two methods:
Go to My Activities - Courses or Education Programs tab - you will have an overall view of all the certificates received by you (recommended method)
Go to the specific course or education program
Important: You must complete all the modules within a course or all the education materials in an Education Program before receiving your certificate. An Education Program contains multiple pieces of learning materials.
Method 1:
Go to My Activities from My Profile section in your learning dashboard page or use the user menu button (sandwich) on the top left corner.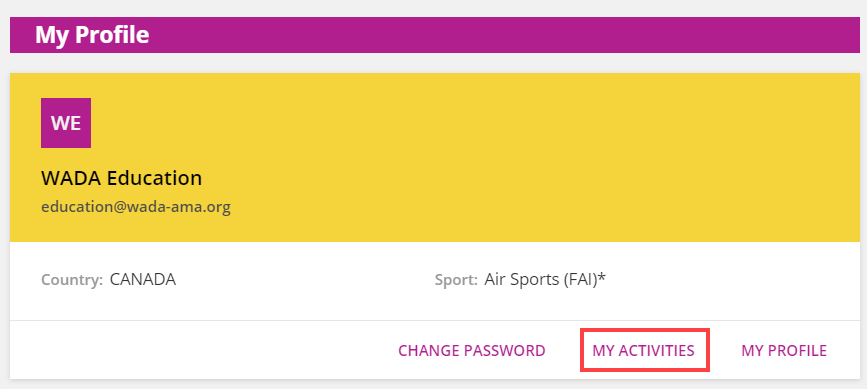 Click the Courses tab to view the overall status about your courses. Notice the icon for certificate.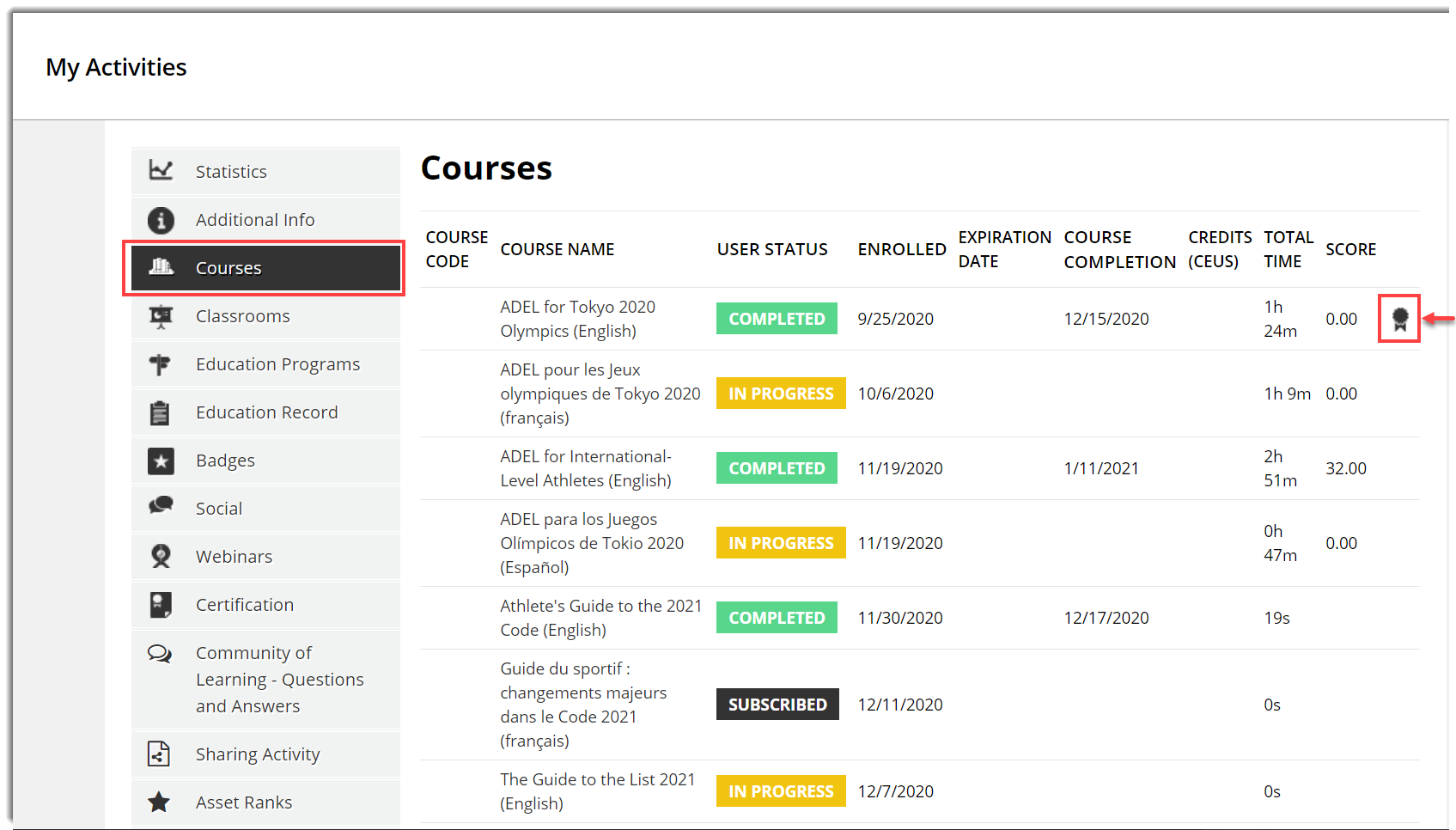 Click the Education Programs tab to view the overall status about your Education Programs. Notice the icon for certificate.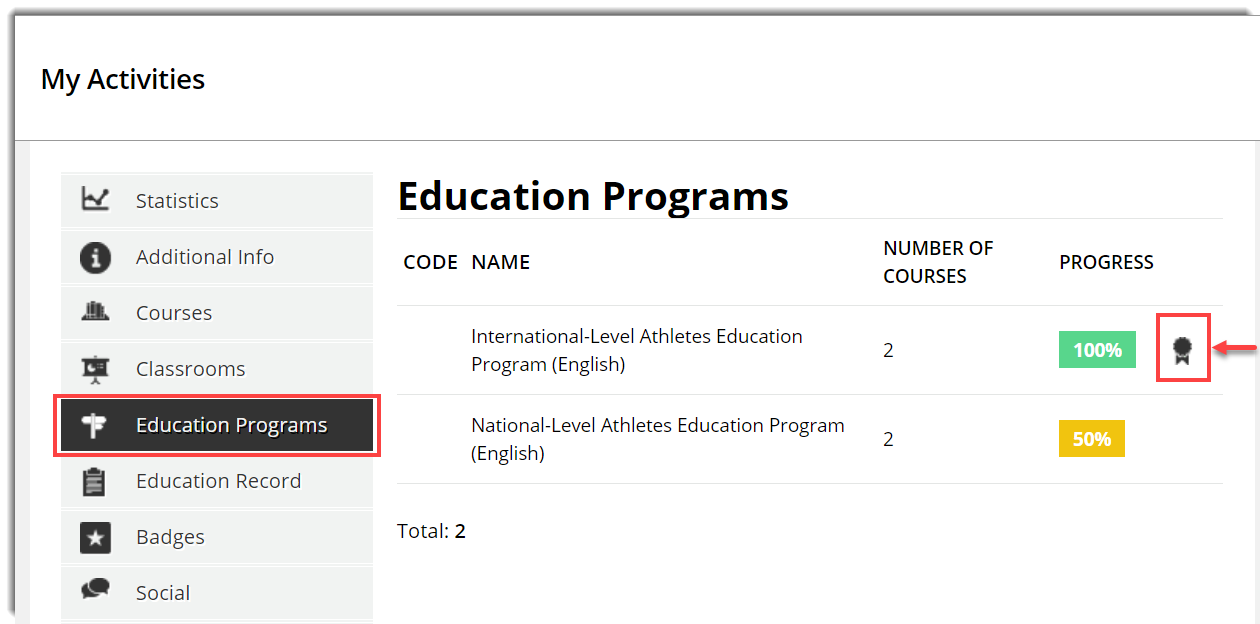 Method 2:
As an example, if you are an International-level athlete and have completed the Education Program assigned to you, go back to the Education Program in My Education Program section, you can then download your certificate by clicking the Download Your Certificate button.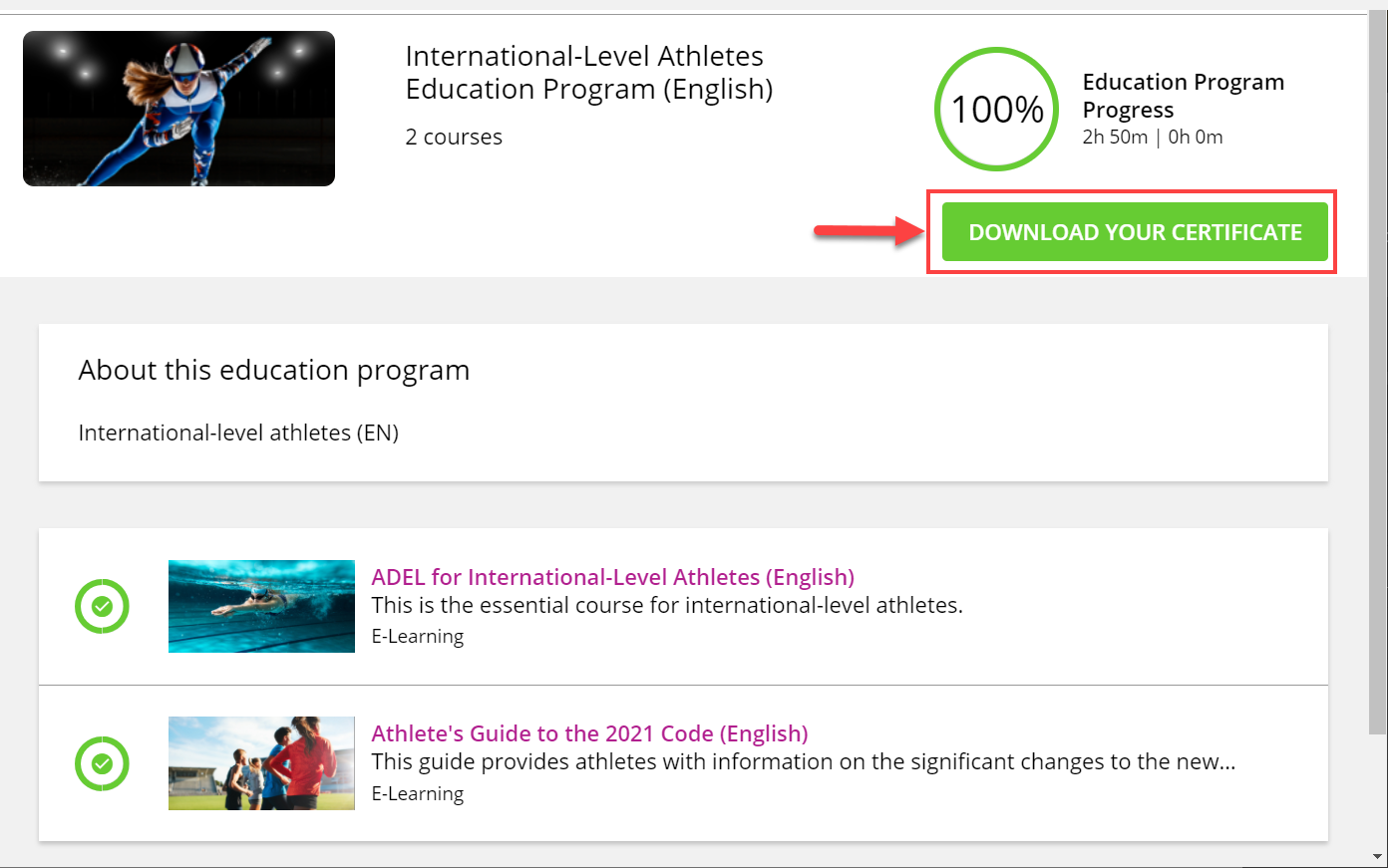 If you are looking for your course certificate, you would need to click on the course and find the Download Your Certificate.