Time flies! Two years have passed since we relaunched the ADEL platform. We are so happy to see that many coaches for high performance have completed the original anti-doping education program.
Things in anti-doping can change – you may know that the Prohibited List is updated every year. We invite you to refresh your education with our newest course ADEL refresher course and receive a new certificate to help you stay up-to-date with your anti-doping knowledge.
The refresher course takes less than one hour to complete and covers the latest topics in anti-doping.
How will you receive notification about the refresher course?
Access link to the refresher course is sent by email notification/invitation only. If you are an athlete at the national-level or international level and have completed the education program specified above, you will receive an email notification from ADEL (adel@wada-ama.org) shortly (31 days) before 2 years of the previous certificate awarded date. The email notification includes the direct link to the specific catalog where the refresher courses available in multiple languages are listed.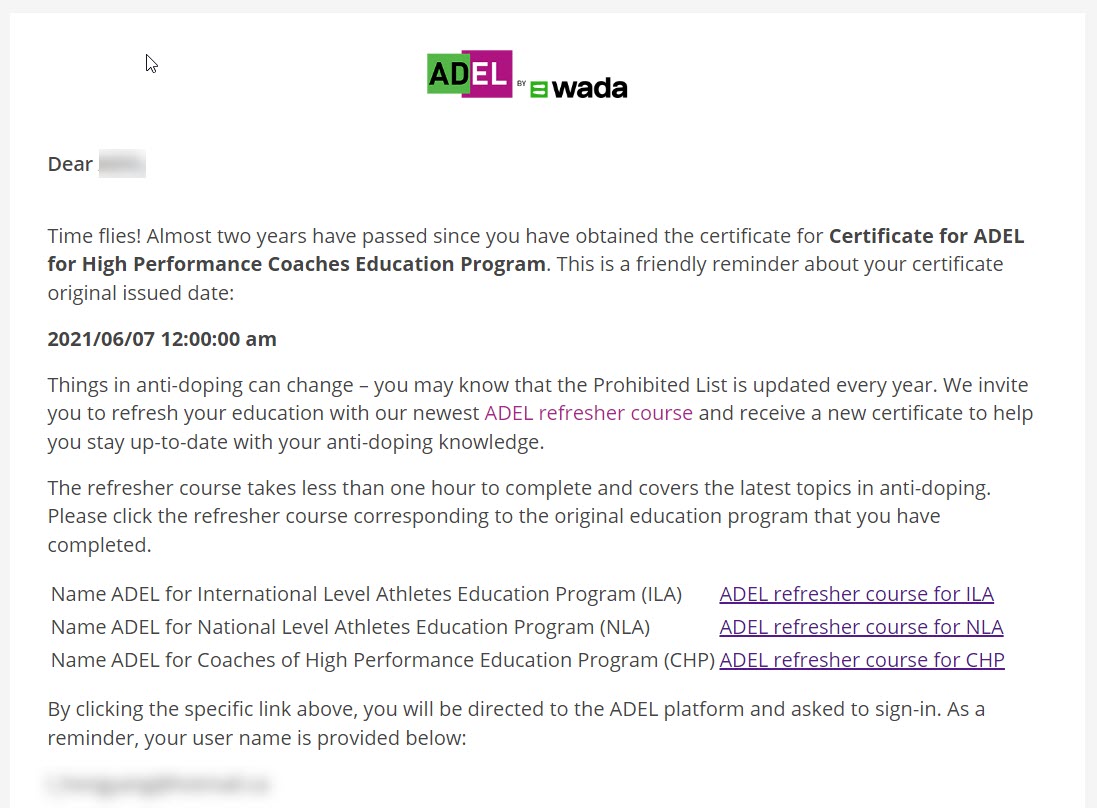 Email notification example
What language versions are available for the refresher course?
Recertification for Coaches of High Performance: The refresher course is currently available in English, French and Spanish. All the available language versions are listed in this catalog.

How to enroll in the course?
Click the course in the language you are most comfortable with. It will open a page with the course description. From here, click the ENROLL button to enroll into the course.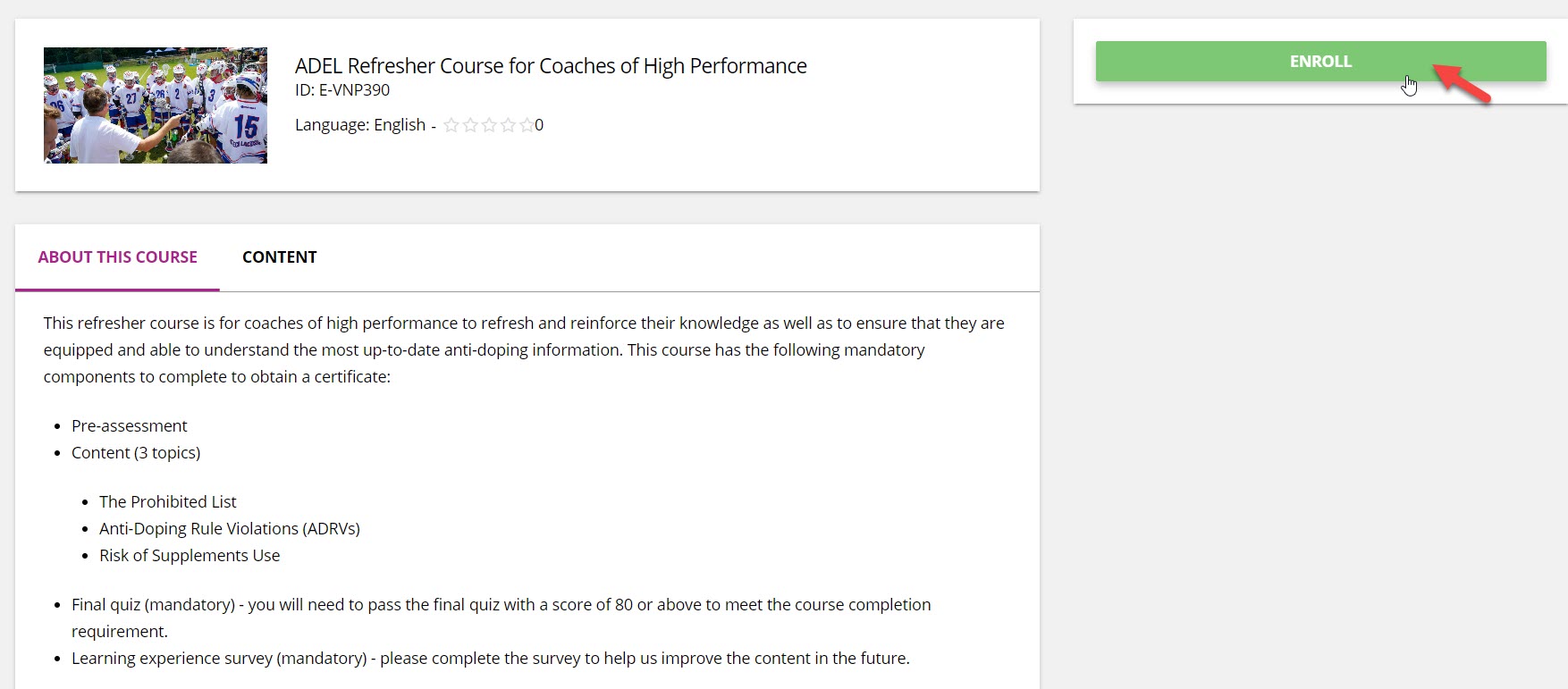 Refresher course structure
This course has the following mandatory components to complete to obtain a certificate:
Pre-assessment
Content (3 topics)
- The Prohibited List
- Anti-Doping Rule Violations (ADRVs)
- Risk of Supplements Use
Final quiz (mandatory) - you will need to pass the final quiz with a score of 80 or above to meet the course completion requirement.
Learning experience survey (mandatory) - please complete the survey to help us improve the content in the future. After completing this survey, you will receive a certificate of completion for this course.
*Two optional topics and test your knowledge on optional topics - upon completion, you will receive 100 points and a badge.
We hope you enjoy the course. Thank you for your commitment to clean sport!
Notes:
*You must complete the respective prerequisite education program before taking this refresher course. Upon request, your NADO or IF can request you to provide both certificates.
**If your language version is not available and you need to renew your certificate, please refer to method 2 in this article.