As part of the ongoing support for ADOs to implement the Code 2021 (CISP), WADA organizes online webinars on a regular basis throughout the year.
You will find these live webinars in the Live Webinar Series catalog in the ADEL Academy section. If you are interested to join us, please enroll to the course directly. Here is how:
Instructions:
Find the course you are interested in the catalogs. See below an example.

Click on the course thumbnail to continue, it will open the course description and other relevant information.
On the right hand side, notice the Select session field. Please select a session and then click the green

ENROLL

button.

You will receive a notification about the enrollment from ADEL by WADA. This email contains a calendar attachment. Double-clicking the calendar attachment will open your calendar.

Click Yes to book your calendar for this webinar.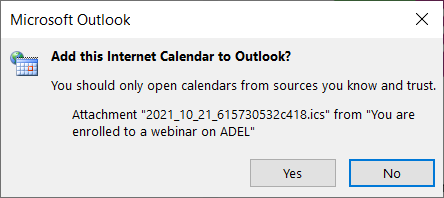 The Join the webinar button will be available 15 minutes prior to the scheduled start time. When it is about time, sign in to ADEL again, go to this webinar course, and click on the arrow button to reveal information about the session.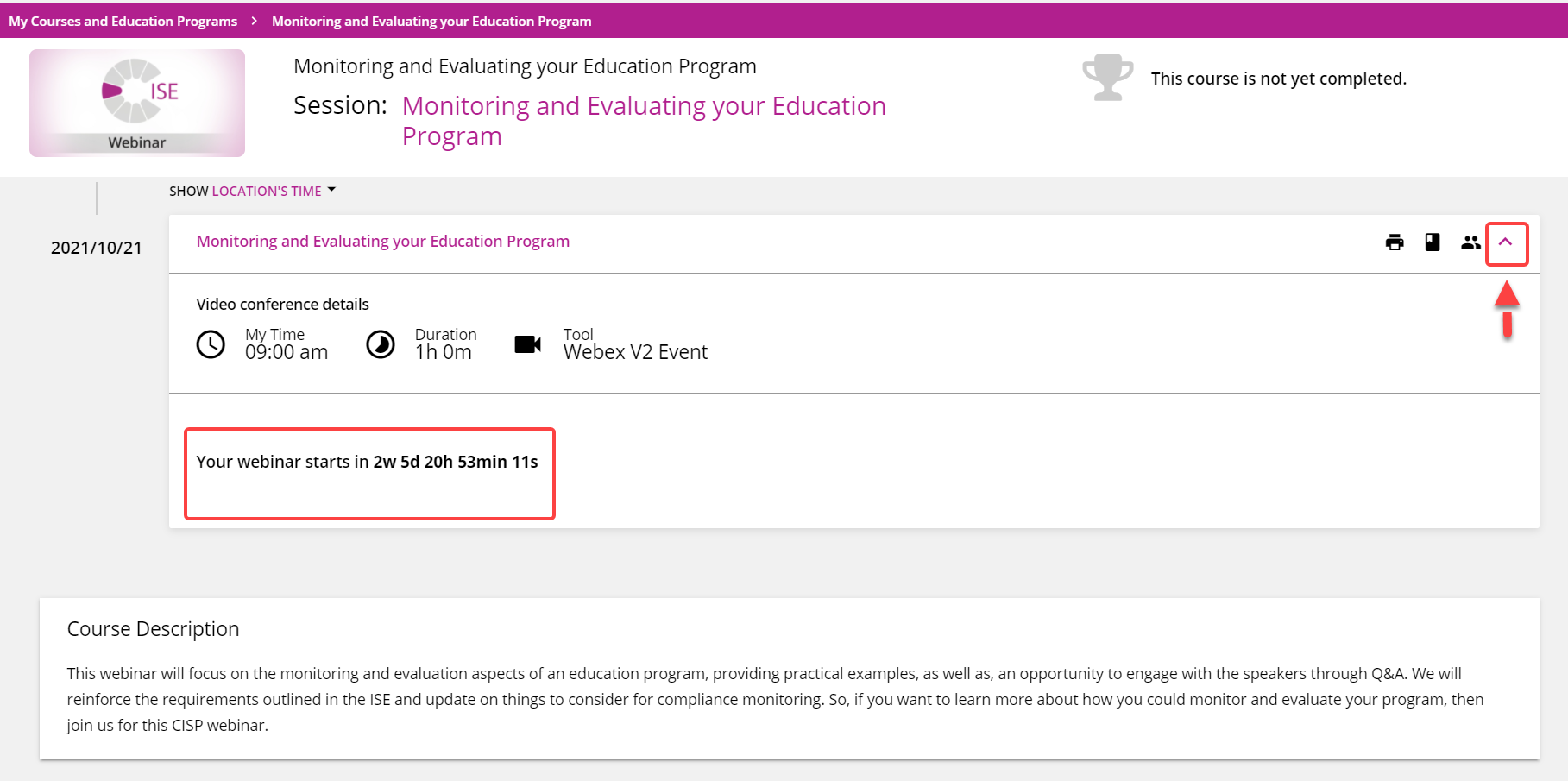 Don't worry, you will also receive an automated reminder email 1 hour prior to the scheduled start time with direct link to the course from ADEL.
You are all set, see you soon.
The ADEL Team