The ADEL platform is integrated with the Zoom video conferencing tool for online meetings and public webinars.
If you are enrolled to an instructor-led course on the ADEL platform, please read the information below to help you understand the technology and process.
You will receive an automatic notification from ADEL 1 hour before the scheduled time of the webinar session. You will find the direct link to the course in this email notification. Please find the course and locate the Join the Webinar button.

After clicking Join the Webinar button, you will be prompted to the web conferencing tool Zoom.
If joining from a desktop computer, you will be prompted to download the Zoom desktop client or you can simply join from your browser.
If joining from a mobile device, it will prompt you to download the free Zoom app.
Trouble shooting:
If you have found the green Join the webinar button for your enrolled course, but there is nothing happening after clicking the button, most likely is your browser blocked the pop-up window from Zoom (most common for Mac Safari browser users).
Chrome & Edge Browsers
For Google Chrome and Microsoft Edge browser users, please take a look at the top right corner of your browser and locate the pop-up message.
Mac Safari Browser
It is an important requirement for Mac computer Safari browser users to uncheck the setting: Block Pop-ups. By default, this setting is switched on. In order to access ADEL join the webinar button, this setting needs to be switched off.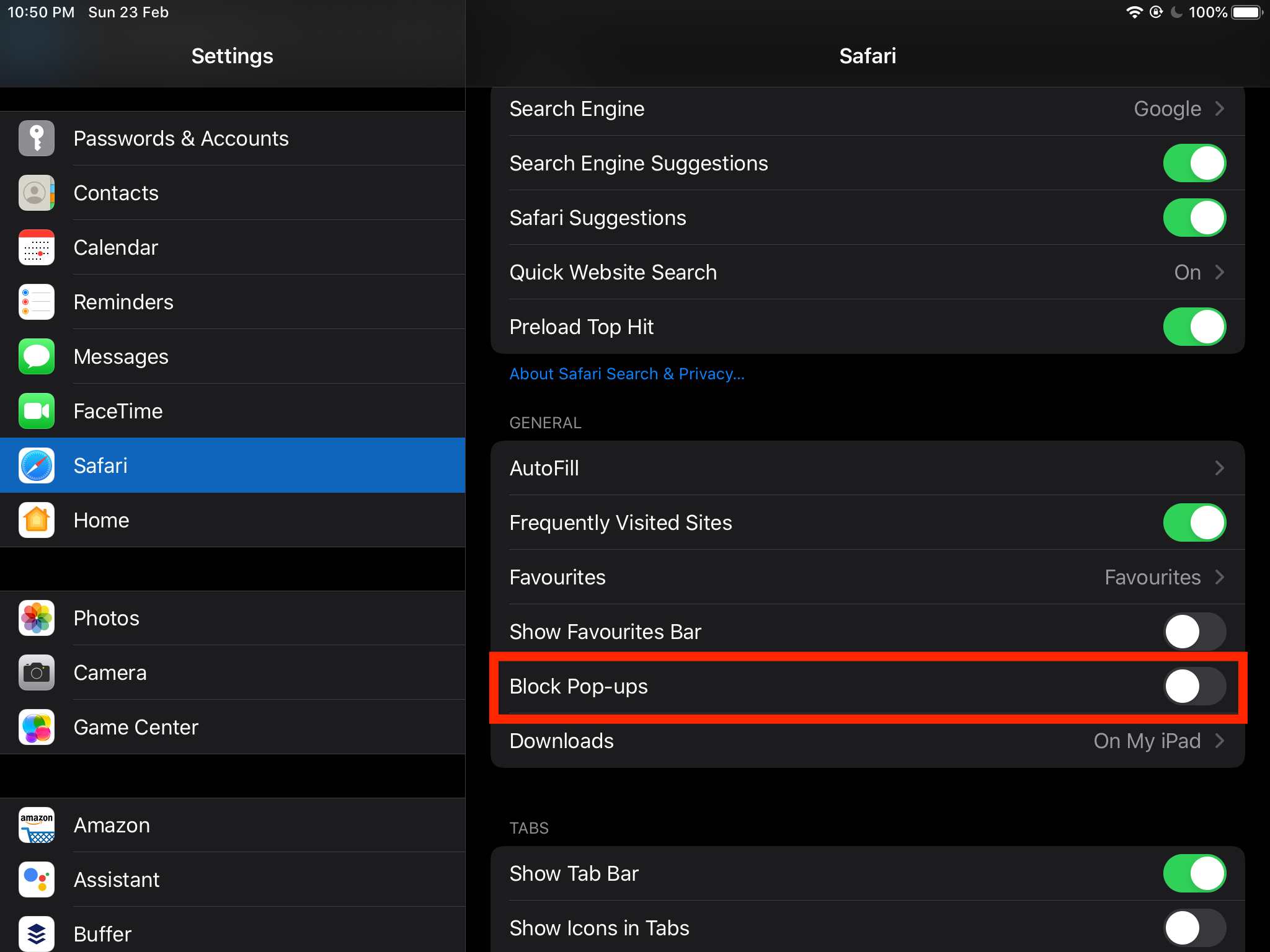 (Reference from apple support article).
If you have followed our troubleshooting advice and still having difficulties joining the webinar, please send in a request. Please note that we will do our best to help you with technology and browser related issues but cannot guarantee that we will always solve individual challenges.
Thank you!