The ADEL platform is integrated with WebEx video conferencing tool to host webinars.
If you are enrolled to a webinar on the ADEL platform, you need to get your browser prepared before joining the webinar. Note that the following one-time installation is only required for first time WebEx users.
Prepare your computer (one-time installation) for ADEL webinars
If you have never joined a WebEx session before, please prepare your web browser prior to the session by installing the WebEx extension.
The WebEx extension can be installed any time before the meeting starts. Once you download it for a specific browser, it will not need to be downloaded again for future sessions as long as you are using the same computer and browser. We recommend you install it at your earliest convenience before the scheduled webinar.
Open you browser and search "WebEx extension"
Click Add to Chrome button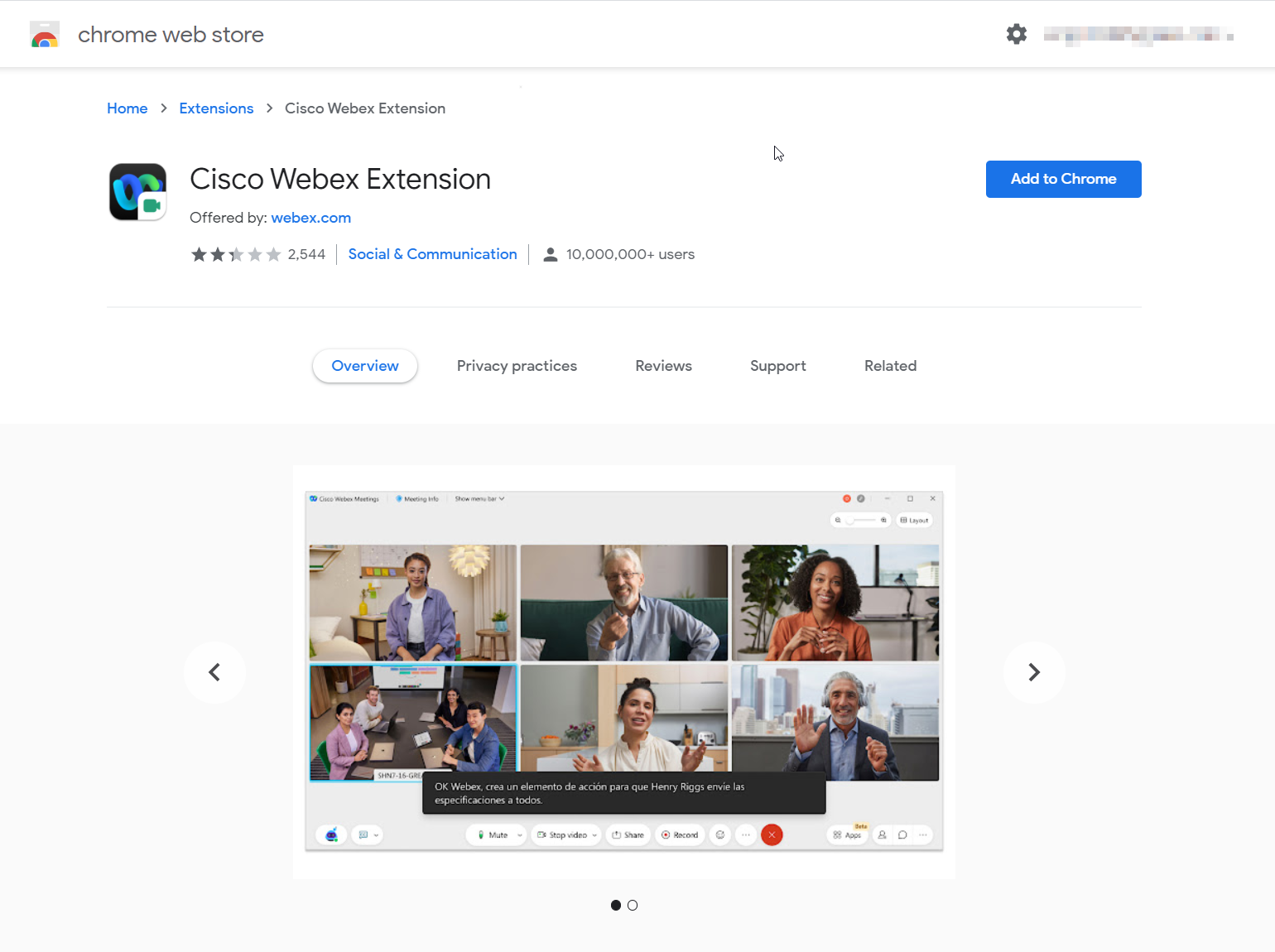 To join a WebEx session using an iPad or an iPhone, download the free WebEx app from the Apple Store. You can join a WebEx session using Android devices by downloading the free Android app from the Google Store.
Trouble shooting:
If you have found the green Join the webinar button for your enrolled course, but there is nothing happening after clicking the button, most likely your browser blocked the pop-up about the WebEx extension. Please take a look at the top right corner of your browser and locate the pop-up message.
Thank you!