During scheduled WADA system maintenance time, ADEL Power Users will not have access to the ADEL platform through the Power Users Register and Sign In button.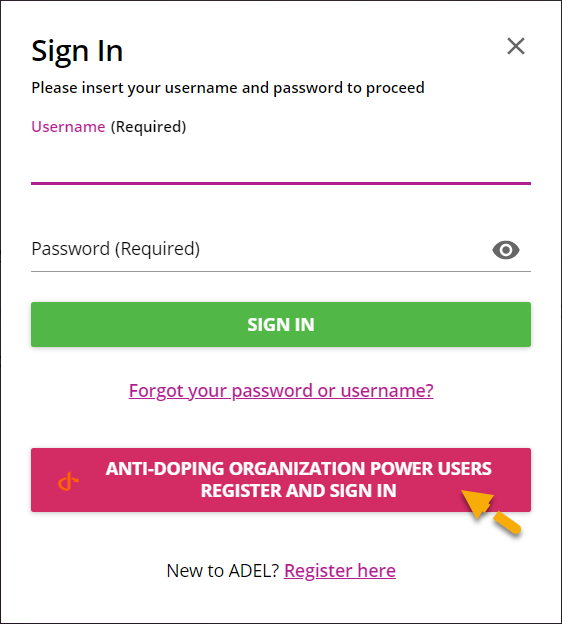 Please refer to the maintenance schedule below.
2023 WADA systems maintenance schedule
WADA is continuously working on integrating different systems. In the future, you will be able to use the same account to access multiple WADA platforms.