We are sorry that you are having a difficult time with the Final Quiz module.
This only happens to a very small amount of users and under the condition that you tried the quiz the first time and did not have a score above the required percentage (>80%).
We launched the ADEL platform with the aim to offer access to free anti-doping education, supported by technology. For our platform to function properly especially for tracking purposes, it does require your device operating system and browser meet certain requirements as listed below:
Browser and System Requirements
Supported Desktop Browsers

Supported Operating Systems
Supported Mobile Operating Systems

Browser

Settings

Microsoft Edge
Mozilla Firefox
Google Chrome
Safari

Microsoft Windows 8 (or higher)
Mac OSX (Last two major releases with settings set to allow cookies)
Most Linux Distributions

iOS 13 (or higher)
Android Android 9.0 (or higher)

JavaScript must be enabled
Third-party cookies must be enabled
localStorage must be enabled
TLS Version: 1.2
Notes:
Microsoft Edge, Firefox, Chrome and Safari follow a continuous release policy that makes it difficult to fix a minimum version. For this reason, following the market recommendation we will support the last 2 major versions of each of these browsers. Please note that as of January 2018, we do not support Safari on Windows.
Possible Solutions/Troubleshooting
1. In order for us to help you, please make sure first to check on your browser settings. We are showing you the Chrome browser as an example.
Clear your browsing data
Do not block third party cookies -

Make sure that the third-party cookies aren't blocked in your browser settings (for Google Chrome: Settings > Site settings > Cookies and site data > Block third-party cookies).

Allow JavaScript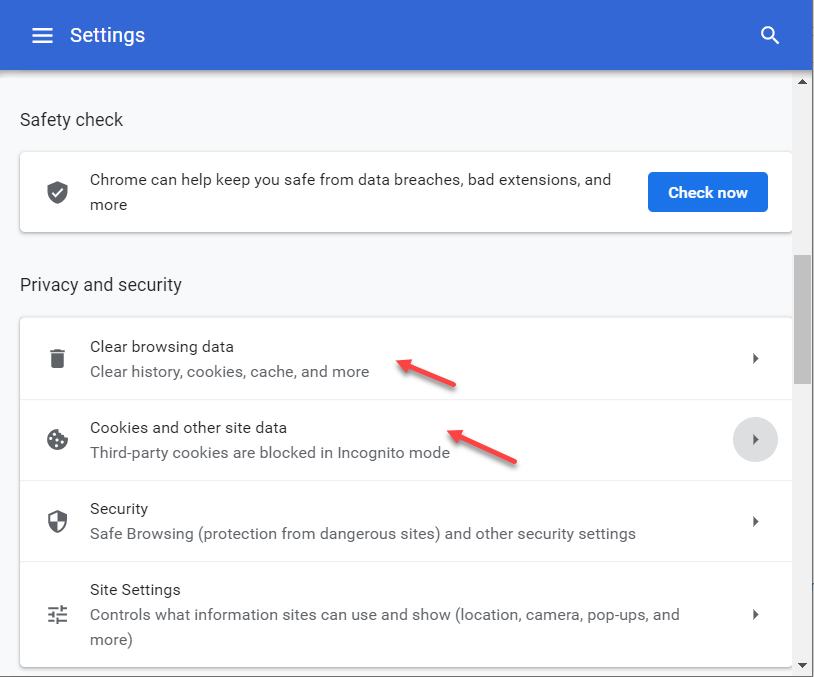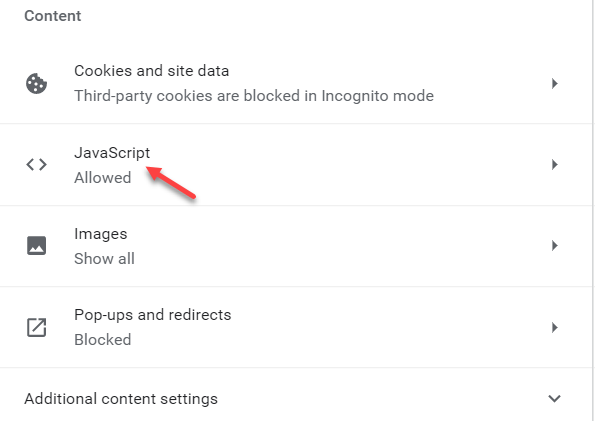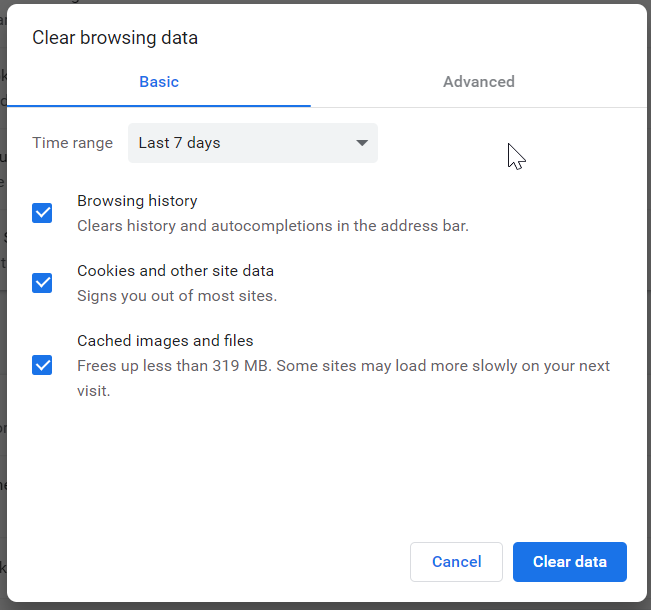 2. Open a new incognito window and redo the quiz again. Starting from Chrome 83, in order to embed ADEL content while using the browser in Incognito mode, third-party cookies must be manually turned on (for PC computer, Android, ipad & iphone). For Mac computer Safari browser, please follow the instructions in this article from Mac and you must allow tracking and cookies for ADEL website to track your progress.
3. If you have done the above troubleshooting and the module is still marked as in progress after you passed the final quiz, please try another browser, such as Firefox or Microsoft Edge.
Contact Us
If you are still having the same issue after using two browsers, please contact us by submitting a ticket with information about your device and the browser you used. If it is a mac computer, we would also like to know the ios version of your computer.
We appreciate your understanding and your collaboration is important for us to solve the issue in a timely manner.