If you happen to forgot your password, you can always reset it. Please follow the instructions below.
1. Click on the sign-in button.

2. Then click on the Forgot your password or username? button to receive an email with instructions to set your password again.
3. Type in your 'Username or email' registered on ADEL.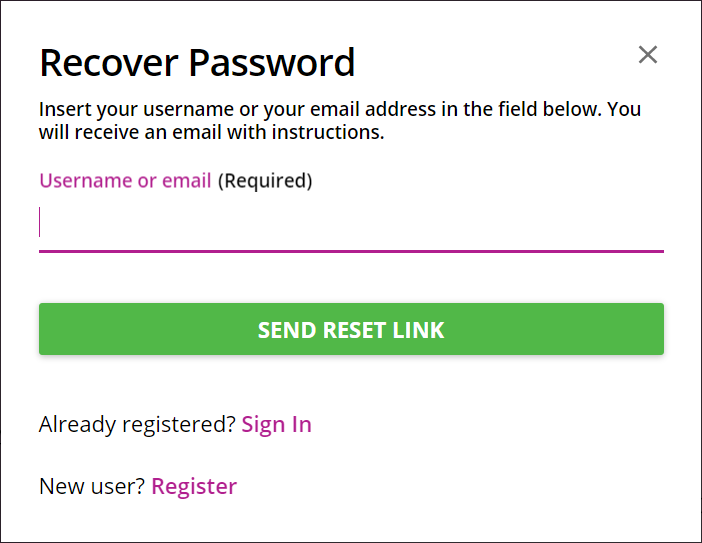 4. An email with a reset link will be sent to your email. You can click on to reset your password.
Note: Your email address must be a valid email address and don't forget to check your Junk inbox.
In the case you haven't received an email after numerous attempts, please send us a support ticket with your first name, last name, username and/or your email address so that we can identify you in our platform. We will then set a temporary password for you.